In response to new pandemic measures, we will no longer require you to sign up to attend an in-person service. Social distancing inside the sanctuary will not be enforced, however we will reserve a section of socially-distanced seating for those who would like to have that option. Masks are optional but strongly encouraged inside the sanctuary. Online services via Facebook and YouTube will continue to be offered.
---
Our priority is your safety during the COVID-19 pandemic. Working with the Anglican Diocese of Ottawa and Ottawa Public Health, we have put a number of protocols and practices in place for our in-person gatherings to keep us all healthy. If you are feeling sick or experiencing any COVID-19 symptoms, please stay home and join us for worship online. You are just as much a part of the community when you're home.
As we resume in-person worship we are committed to ensuring the health and safety of those of us who gather and of our neighbourhood. That means that there will be certain restrictions in place as we move through the stages of our reopening plan, to ensure that we comply with Public Health guidelines and the recommendations of our diocese.
Worship in-person may look a little different while we are in this pandemic but be assured that all people are welcome and will be cared for to the best of our ability. If you have concerns or questions about our in-person worship during COVID-19, please email our office at office@stalbanschurch.ca.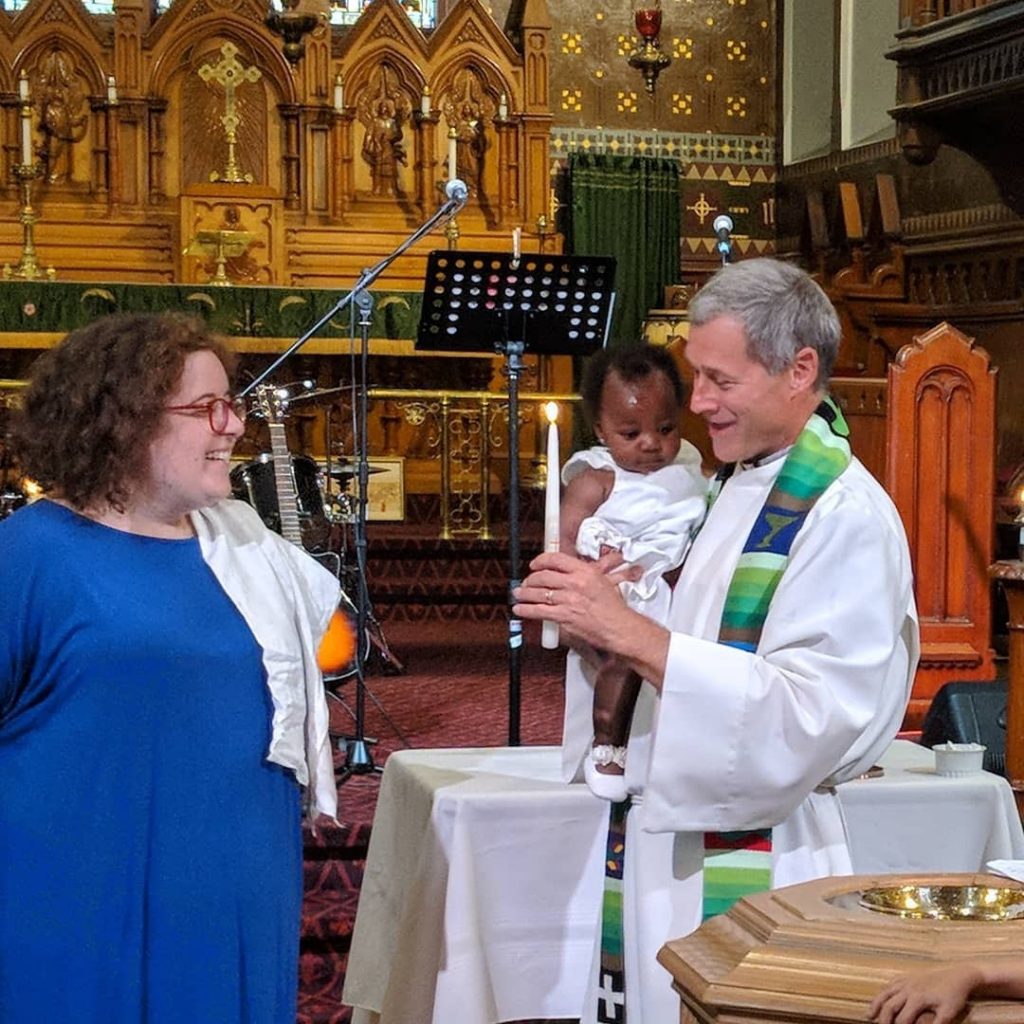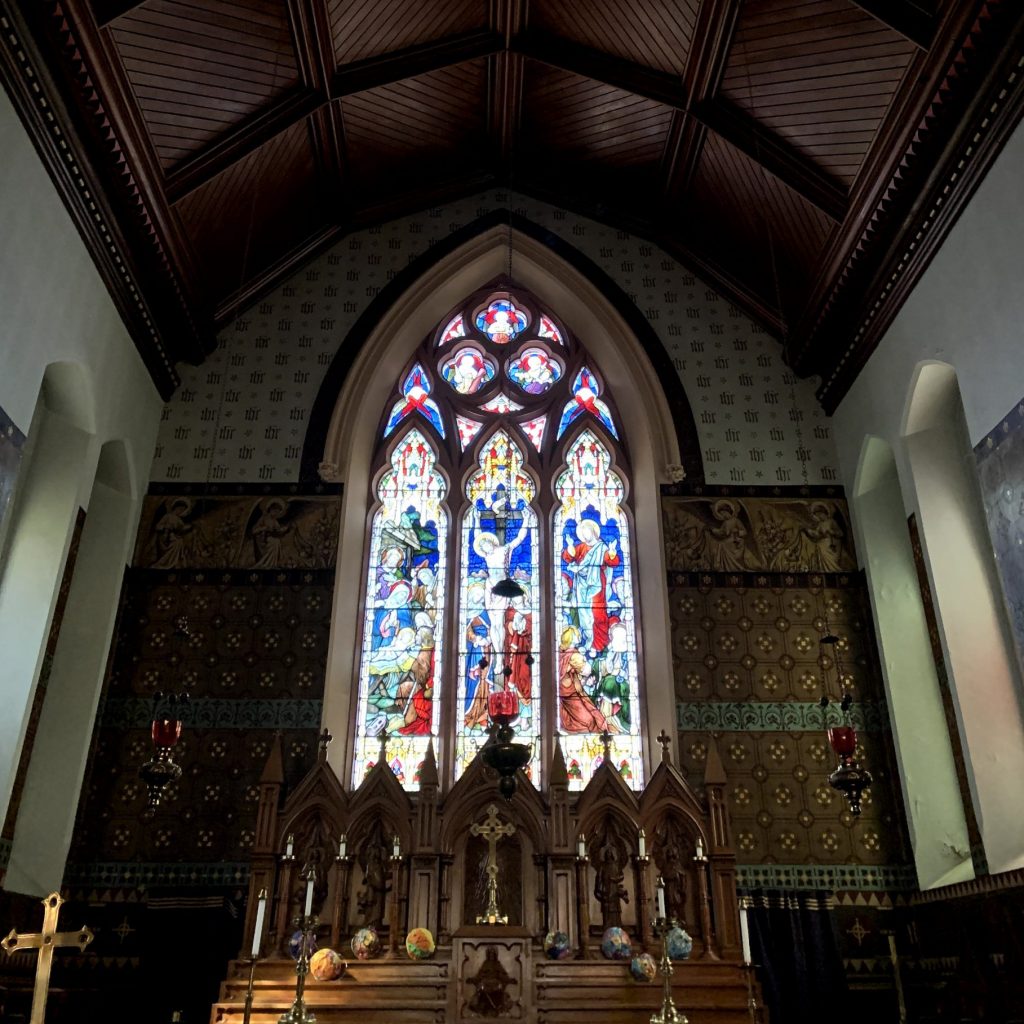 St. Albans Church is located at 454 King Edward Avenue, in the heart of Ottawa, Canada. For where to park once our doors re-open, Parkopedia provides a comprehensive list of options.
Parking
If you're looking for Parking while attending St. Alban's on a Sunday morning, Parkopedia provides a comprehensive list of options.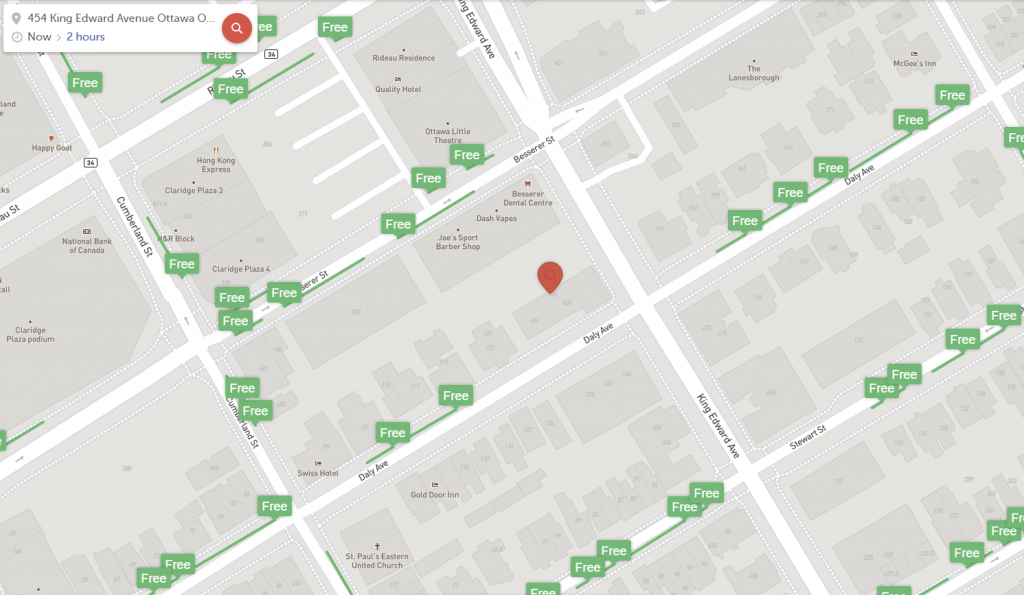 Please note that the image above may be out of date.